DIRT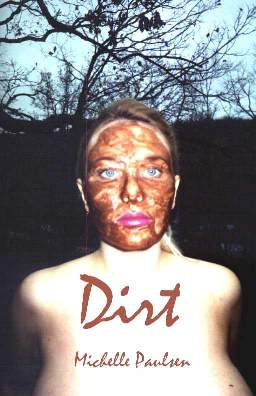 by Michelle Paulsen
---
"Dirt" is the kind of book that lets one in on the insights of our best friend.
It is so fresh, you feel the author whisper the poetry in your ear.
This poet gives voice to the spirit and color to the physical world.
This work is a must for those who seek a talented author of the 21st century.
A poet truly skilled in the craft.
"Dirt" by Michelle Paulsen is a delight!
"Dirt" was nominated for a Pushcart Award in 2002.
---
80pp           $12.95

Order Form